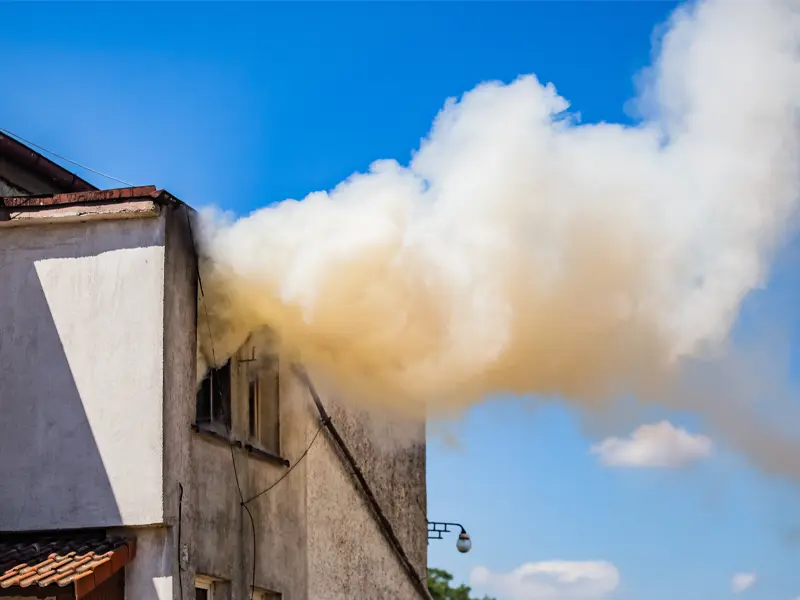 Comprehensive Fire Clean-Up Services for a Swift Recovery
A fire is a devastating and distressing event. The aftermath can severely damage your home or business, posing various safety and health hazards. At Advanced 24/7 Restoration, we offer comprehensive fire clean-up services to help you recover and rebuild after a fire emergency.
Expert Fire Damage Restoration
Our team of skilled professionals is experienced in handling fire damage restoration in the Denver area with efficiency and care. We understand the urgency of the situation, so we are available 24/7 to respond to fire emergencies and begin the cleanup process immediately.
Before starting the clean-up and restoration process, our experts thoroughly assess the fire damage to determine the extent of the destruction. We then create a detailed plan tailored to your specific needs and property requirements.
The first step in fire clean-up is the removal of fire debris, including charred materials, ash, and damaged belongings. Our team uses specialized equipment and techniques to safely dispose of debris, ensuring a clean and safe environment.
Soot and smoke can permeate surfaces and materials, leaving stubborn stains and odors behind. Our team utilizes advanced cleaning methods to eliminate soot and smoke damage, restoring your property to its pre-fire condition.
Water damage from firefighting efforts is also a concern in many fire emergencies. Our team addresses both fire and water damage, extracting excess water, and thoroughly drying the affected areas to prevent further structural damage and mold growth.
Fire can compromise the structural integrity of your property, weakening walls, roofs, and floors. Our skilled craftsmen are experienced in structural repairs and reconstruction, ensuring your property is rebuilt safely and securely.
Lingering smoke odors can persist even after fire damage restoration. Our team uses specialized techniques to effectively remove smoke odors, leaving your property fresh and odor-free.
Why Choose Advanced 24/7 Restoration for Fire Clean Up
Contact Us for Professional Fire Clean Up Services
If your property has experienced a fire, don't wait to start the clean-up and restoration process. Contact Advanced 24/7 Restoration for prompt and professional fire clean-up services. Our team is dedicated to helping you recover and rebuild after a fire emergency. Call us now at 720-696-9449 for immediate assistance and peace of mind.